Breeding in Hot Water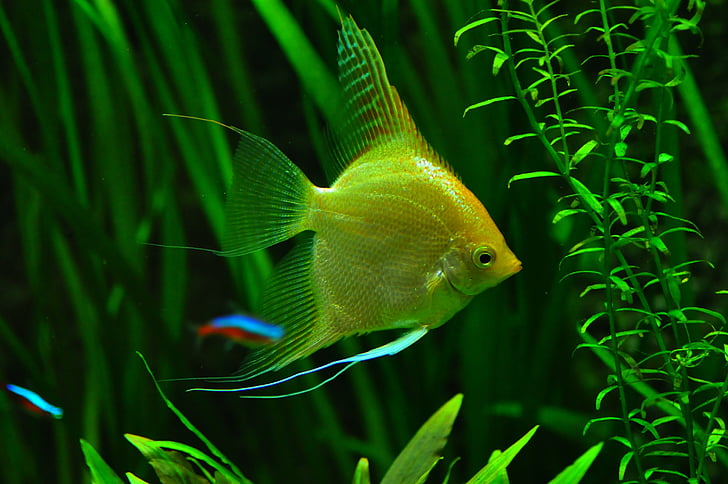 Tropical Species 
Our three tropical greenhouses accommodate a large number of species in 2,000 aquariums of 200 to 300 liters over an area of ​​more than 2,000 m2.
We keep in stock:
male guppies available in more than thirty varieties and females of all sizes and colors
– Endler's in classic colors but also the most innovative
Platys are available in more than thirty varieties in color or in the mixture
xiphos declined in more than twenty varieties in color or in mixture
Mollys and velliferas in about twenty mutations
Hundreds of more or less rare corydoras
– thousands of tetras and their mutations
– discus of all origins and sizes
Loricaridae of all sizes
Numerous killies, rainbow fish, labyrinthids,…
Hundreds of male bettas of various shapes, colors, and selections
Cichlids of all sizes and origins
In terms of crustaceans and mollusks, there are several thousand shrimps and as many snails in our greenhouses.
It is impossible to draw up an exhaustive list of the many other species that we acclimatize for several weeks before shipping, but the majority of marketable freshwater fish and invertebrates are present with us throughout the year.
Our health checks and monitoring are daily and the diet is very varied, guaranteeing you perfectly healthy and robust fish.
Stock management is computerized to limit shortages.