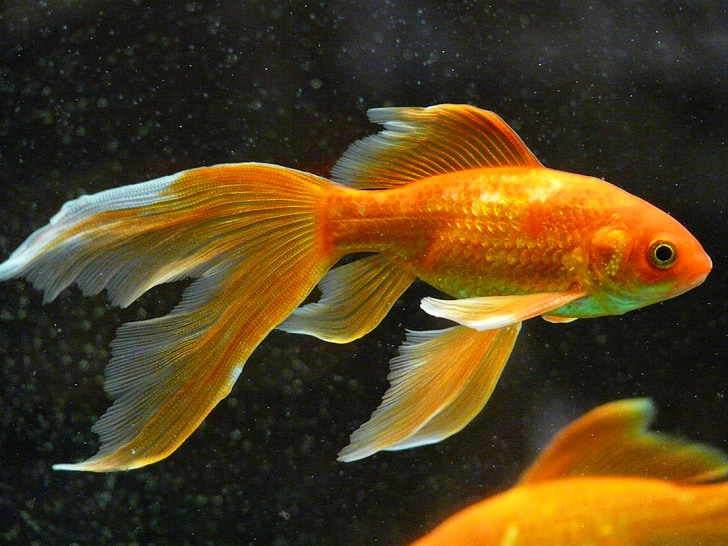 The cold water section includes two greenhouses of 1000 m2, which house in 4m3 basins a very wide range of more than 500 references for cold water (comets, koi, Chinese sails, Notropis, sturgeons, ides, Mongolian tench, etc.…)
You will find Koi from 7 to 60 cm, from grade B to the Japanese selected, in a wide range of colors and shapes. Our fish are guaranteed Khv negative by an independent laboratory.
Comets are available in all colors (red, sarissa, redback black, gold, black, white, shubunkin, wakin, sakura…) from 4 to 35 cm.
Sturgeons are presented in different species and sizes, from 10 to 90 cm.
The tenches, in gold, green and blue, the ides in gold, blue, in several sizes.
The Notropis in typical and gilt form.
The Japanese, very present, are available in all their forms (bubble, telescope, pompom, celestial, ranchu, lion's head, buffalo, pearl scale, butterfly tail, sakura, etc.) in all colors (white, black, red, riokin, blue, chocolate, panda, speckled, calico, etc…) from 6 to 20 cm, from the simplest to the most elaborate, thus satisfying the most demanding of your customers.
Our fifty years of experience and partnership have enabled us to select the most experienced breeders and guarantee you constant quality and a regular supply.
To ensure health monitoring, controls are daily and systematic, the fish are fed very regularly and arrive at your home after a minimum of two weeks of acclimatization.
To ensure the range best suited to the market and guarantee constant quality in shape, color, and health, we regularly visit the farms and make selections on-site, for all species.